Visa supports women entrepreneurship and sports in Morocco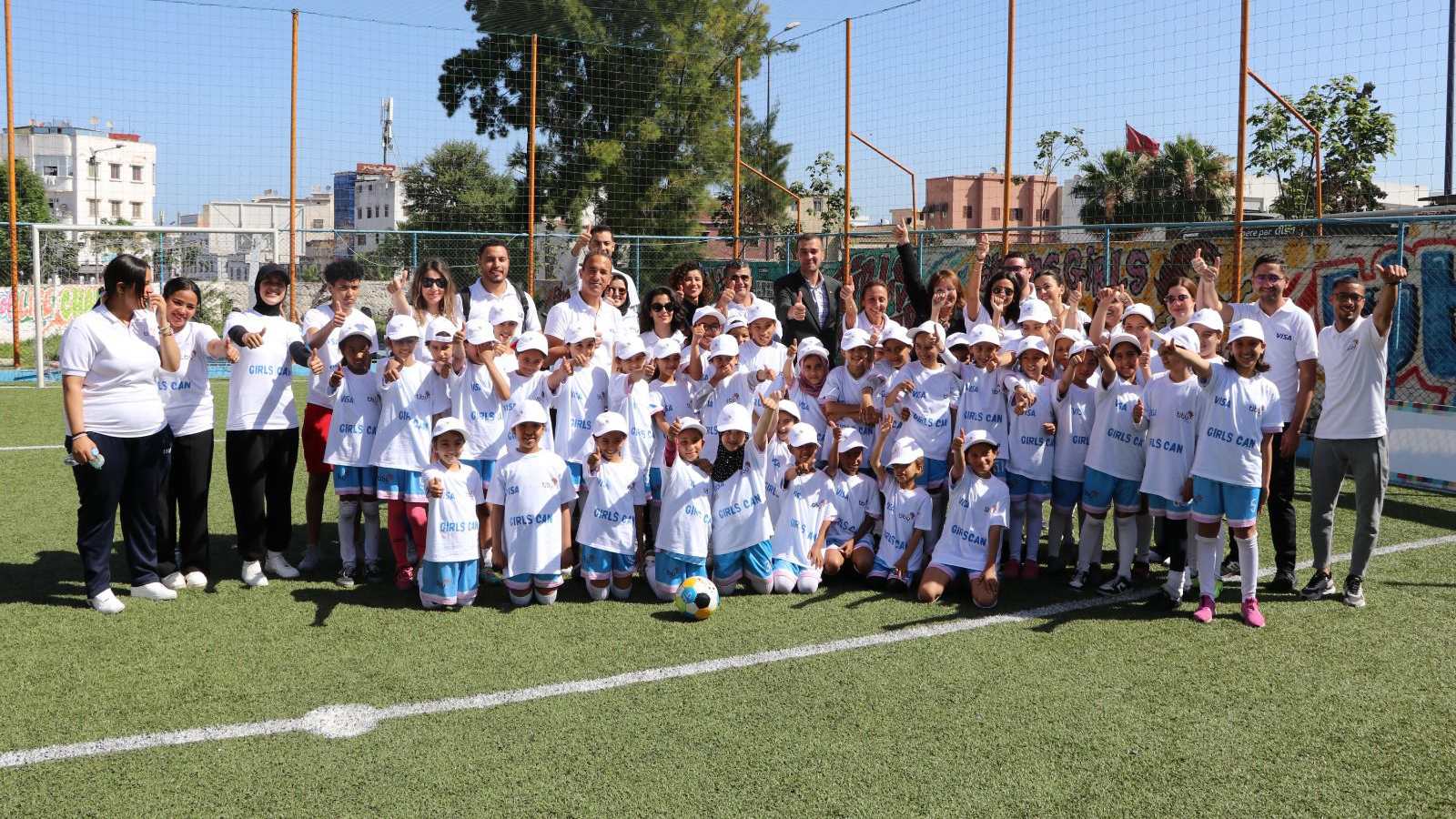 Casablanca – 13 May 2023: Visa is actively working towards financial inclusion and empowerment of women in Morocco, through its latest initiative, Visa supports the Moroccan NGO TIBU Africa, whose mission is to promote the social integration of underage girls residing in social protection centers by providing them with educational and sports opportunities. The "Girls Can" program aims to stimulate entrepreneurship and help these girls succeed in their professional and personal lives. Visa has already implemented several similar initiatives in Morocco, including "She's Next" and a partnership with Neolli.
Morocco, the only country in the MENA region to participate in the FIFA Women's World Cup, represents an opportunity for Visa to showcase women's sports and entrepreneurship at the national level. The company aims to create an inspiring model of economic and social integration for the country.
The "Girls Can" program provides six months of training to young residents of Casablanca's social welfare centers, followed by coaching to help them get a job or start their own business. Visa will support TIBU Africa with a social impact grant and monitor the financial and social inclusion of participants.
The program was launched on Saturday, May 13, in the presence of Ghizlane Chebbak and Fatima Tagnaout, two emblematic figures of the women's national soccer team, who spoke as Visa ambassadors and athletes.
On this occasion, Sami Romdhane, Country Manager of Visa Morocco, said: "We are proud to support TIBU Africa in its efforts to assist young girls in vulnerable situations and to promote female entrepreneurship through sport. This partnership marks an important milestone for Visa in Morocco and demonstrates our commitment to financial inclusion and women's empowerment.
Leila Serhan, Group Country Manager for North Africa, Levant and Pakistan (NALP) and Senior Vice President at Visa, said, "This program is a continuation of our initiatives to promote women's entrepreneurship and support girls' empowerment across the MENA region. By working with local partners like TIBU Africa, we can make a real impact on the lives of these girls and contribute to the economic and social development of Morocco.
_____
About Visa
Visa (NYSE: V) is the world's leading digital payments company, facilitating more than 215 billion payment transactions each year between consumers, merchants, financial institutions and government entities in more than 200 countries and territories. Our mission is to connect the world through the most innovative, convenient, reliable and secure payments network to enable individuals, businesses and economies to thrive. We believe that economies that include everyone everywhere, elevate everyone everywhere and see access as fundamental to the future of the movement of money. To learn more, visit Visa.com.